Waistcoats & Weaponry
by Gail Carriger
Add to Goodreads
Synopsis
Sophronia continues her second year at finishing school in style—with a steel-bladed fan secreted in the folds of her ball gown, of course. Such a fashionable choice of weapon comes in handy when Sophronia, her best friend Dimity, sweet sootie Soap, and the charming Lord Felix Mersey stowaway on a train to return their classmate Sidheag to her werewolf pack in Scotland.

No one suspected what—or who—they would find aboard that suspiciously empty train. Sophronia uncovers a plot that threatens to throw all of London into chaos and she must decide where her loyalties lie, once and for all.
What I thought
This was a re-read for me, the first time I consumed this book was as an audiobook from my local library. Anyone out there looking for audio books and can't afford a subscription I would check out the apps Overdrive and Libby and connect up with your local Library.  Anyway at some point this year I decided that I wanted to read the books from Gail Carriger's Parasolverse in chronological order. This leads me to start the journey of the Parasolverse Read-Along in August 2018. If you would like more information about the read-along please visit my post about it here. At the beginning of each month, I will have a brief read-along post go up letting you know what the book for that month is. Now on to why you are really reading this post.

Waistcoats & Weaponry is the third book in the Finishing School Series. This world is a blend of paranormal, steampunk, and some romance. I love this world so much! It's like someone sat down and took everything that I love and put it all together. Sophronia has now been at Mademoiselle Geraldine's Finishing School for Girls of Quality for six months and it is now time for a review.
I am not going to say anything about the plot because I do not want to spoil anything from the previous books.  I really love the world that these books live in.  No matter how I am feeling these books always make me smile and laugh. They are so wonderful that way.
"Oh, Pill, I really would like to help, but we seem to be in the middle of some kind of whose-top-hat-is-the-biggest contest."
As this world blossoms so does these characters. They grow so wonderfully. With each book I find myself liking each one more for different reasons.  She grows each character in their own direction and yet they all work as a whole.  I am not sure that makes much sense.  I have tried to explain that a few different ways over the last few days and I just can't seem to get the words out. This friend group is true friendship goals.
Sophronia learns how to use most amazing intelligencer accessory a bladed fan.  Sorry, I had to mention it, and it's on the cover so not really a spoiler.
I so want one!!!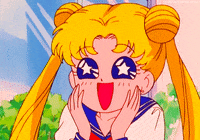 I found this image by going to Gail's page by going to merch.  You can find this here.
As I have probably said already I really recommend these books I just love them and they always make me feel better when I'm reading them.
My Rating: /5
Follow me on other platforms:
Twitter | Instagram | Goodreads | Bloglovin | Facebook