Good Morning,
I was not tagged by anyone to do this; however, I have seen it floating around and I wanted to do it. This Tag was originally created on Booktube by Ariel Bissett.
1. Are there any books that you still need to finish?
Yes! As of writing this post, I am hoping to finish:
2. Is there a new release that you're still waiting for?
Yes and No. There is one more release coming out that I am excited about however I won't be able to get it.
The Fork, the Witch, and the Worm: Eragon by Christopher Paolini  | Add to Goodreads
3. What are three books you want to read before the end of the year?
For sanity's sake, we are going to go with the same answers and #1
4. Is there a book that could still shock you as a favorite of the year?
I don't think so but anything is possible.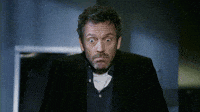 5. Have you already started making reading plans for 2019?
Yes, I have. I am in the process of getting my bullet journal for 2019 together.
Follow me on other platforms:
Twitter | Instagram | Goodreads | Bloglovin | Facebook