Fire Falling by Elise Kova
Add to Goodreads
Synopsis
Soldier… Sorcerer… Savior… Who is Vhalla Yarl?

Vhalla Yarl marches to war as property of the Solaris Empire. The Emperor counts on her to bring victory, the Senate counts on her death, and the only thing Vhalla can count on is the fight of her life. As she grapples with the ghosts of her past, new challenges in the present threaten to shatter the remnants of her fragile sanity. Will she maintain her humanity? Or will she truly become the Empire's monster?
What I thought
This is the second book in the Air Awakens series. This book begins just 5 days after the trial in the first book. I really like how the author handles the emotional trauma is from the first book, it is not glossed over like nothing ever happened. I love how Vhalla comes out so much stronger in the end. As a whole, this book was an emotional rollercoaster ride with an angst level of 10. I spent the majority of the book in this state.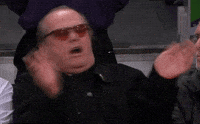 No character is safe the author has no issues toying/destroying them all in one way or another.  As much as it wrecks me I have to say I love the way she does it.
I can't wait to pick up the next book in this series and I promised myself that I would get to read it in February. I waited way too many months between the first and the second one and I just can not do that to myself after that ending.
I know that this is a very vague review, but that is because I want to say so many things that I have thoughts on and they are all spoilers and I think that you just need to pick this up yourself without knowing how this begins coming together.
If you enjoy angst, having your emotions toyed with. or your heart ripped out you should read this series.
My Rating: /5

Elise Kova is the USA Today bestselling author of fantasy stories filled with magic and romance.
In her past lives, she has graduated from an MBA program, lived in Japan for a bit, and worked for a Fortune 500 technology company. However, she finds herself much happier in her current reincarnation as a full-time author. When not writing, she can usually be found playing video games, drawing, watching anime, or talking with readers on social media. She's happy to call Saint Petersburg, Florida, her home, but is always looking forward to her next trip.
Her debut series was Air Awakens. Since then she's penned the dark fantasy, the Loom Saga. As well as a co-authored paranormal romance, the Wish Quartet.
Follow me on other platforms:
Twitter | Instagram | Goodreads | Bloglovin | Facebook