A Discovery of Witches (All Souls Trilogy #1)
by Deborah Harkness
Fantasy, Paranormal
Add to Goodreads
Synopsis
Deborah Harkness's sparkling debut, A Discovery of Witches, has brought her into the spotlight and galvanized fans around the world. In this tale of passion and obsession, Diana Bishop, a young scholar and a descendant of witches, discovers a long-lost and enchanted alchemical manuscript, Ashmole 782, deep in Oxford's Bodleian Library. Its reappearance summons a fantastical underworld, which she navigates with her leading man, vampire geneticist Matthew Clairmont.

What I thought
Well, I finally picked this one up, it has been sitting on my shelves since 2011 when it came out. Yes, I do know how that sounds.  Feel free to shame me now.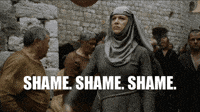 There for a long time I felt guilty reading new books because I have so many other books just sitting on my shelf not read. Well, that has changed as you can see in my last months wrap up I read more books that I bought this year than my backlist books…Oops.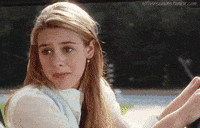 So how did I feel after letting this sit on my shelf for 8 years? I enjoyed it. Funny enough I don't think I would have liked it back then so it sat there for a reason.
Now before you go and pick up this book, let me warn you its a long one and the first 2/3 of this book is slow. At one point I really considered DNF'ing it due to the slowness but when I thought about it I really liked it and just sat it down for a few days and came back to it. I believe that the slowness is due to the author trying to lay out so much at one time. This book gives a lot of backstory and history that I am really hoping was needed for the next book in the series.
I will be picking up the next book in this series because I really did like it and my only drawback was the pacing in the first 2/3 of the book and that is a lot of pages when the book is 579 pages long.  If you don't mind a slow story then this is for you!
My Rating: /5
Follow me on other platforms:
Twitter | Instagram | Goodreads | Bloglovin | Facebook