Blameless by Gail Carriger
Parasol Protectorate #3
Add to Goodreads
Synopsis
Quitting her husband's house and moving back in with her horrible family, Lady Maccon becomes the scandal of the London season.
Queen Victoria dismisses her from the Shadow Council, and the only person who can explain anything, Lord Akeldama, unexpectedly leaves town. To top it all off, Alexia is attacked by homicidal mechanical ladybugs, indicating, as only ladybugs can, the fact that all of London's vampires are now very much interested in seeing Alexia quite thoroughly dead.
While Lord Maccon elects to get progressively more inebriated and Professor Lyall desperately tries to hold the Woolsey werewolf pack together, Alexia flees England for Italy in search of the mysterious Templars. Only they know enough about the preternatural to explain her increasingly inconvenient condition, but they may be worse than the vampires — and they're armed with pesto.
Read-along
Midway through 2018, I decided that I wanted to read the books from Gail Carriger's Parasolverse in chronological order. This led me to start the journey of the Parasolverse Read-Along in August 2018. If you would like more information about the read-along please visit my post about it here. At the beginning of each month, I will have a brief read-along post go up letting you know what the book for that month is.
What I thought
We have made it to book 3 of the Parasol Protectorate!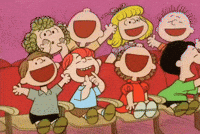 So I know that this may oud like a copout but I am going to keep this very short because I do not want to spoil anything if you want to read these books.  I really love how there isn't any fluff in these books and most everything is important. With that being said it's hard to say much without spoiling something. But here we go.
There are so many lines of things happening all at the same time. However, it is not overwhelming which is a giant credit to the author. To have not just one line of the plot but multiple and then wrapping them up mostly by the end of the book is incredible.
I do have to say I will never look at a lady but the same again. Oh very random I know but if you want to understand you will have to read the books.  When it comes down to it I just really love these books and I will continue to tell people they need to read them.
My Rating: /5
Follow me on other platforms:
Twitter | Instagram | Goodreads | Bloglovin | Facebook