Storm Front by Jim Butcher
The Dresden Files #1
Fantasy, Paranormal, Mystery
Add to Goodreads
Synopsis
HARRY DRESDEN — WIZARD

Lost Items Found. Paranormal Investigations. Consulting. Advice. Reasonable Rates. No Love Potions, Endless Purses, or Other Entertainment.
Harry Dresden is the best at what he does. Well, technically, he's the only at what he does. So when the Chicago P.D. has a case that transcends mortal creativity or capability, they come to him for answers. For the "everyday" world is actually full of strange and magical things—and most don't play well with humans. That's where Harry comes in. Takes a wizard to catch a—well, whatever. There's just one problem. Business, to put it mildly, stinks.
So when the police bring him in to consult on a grisly double murder committed with black magic, Harry's seeing dollar signs. But where there's black magic, there's a black mage behind it. And now that mage knows Harry's name. And that's when things start to get interesting.
Magic – it can get a guy killed.
What I thought
This is the first book in what I am learning is a very long series of books. To date, there are 15 books in the main series and then there are side books too.  From my understanding, the number of books total may be more than 20 in the end.  So why in my right mind would I start this series with my TBR in the state it is?  Well, it looked really good.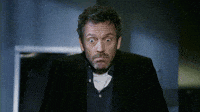 Long story short I really liked it.  I loved the writing and how smooth the story seemed. I liked how you saw the main character really struggle and everything was not okay just because he could use magic.  I mean even though he is a wizard he had real-life struggles. Oh then there is Bob and I can't wait to see if we ever get some form of a back story there. One of my favorite moments in the book has to be with Toot Toot and his love of pizza.
Well, I can say it looks like I'm going to be in this one for the long haul because I really enjoyed this book.
My Rating: /5
Follow me on other platforms:
Twitter | Instagram | Goodreads | Bloglovin | Facebook