Peppermint and Pentacles
by Melanie Karsak
Steampunk Red Riding Hood #3
Add to Goodreads
Synopsis
Up on the housetop werewolves howl Out jumps good old Agent Louvel Down through the chimney chasing monsters quick Feeling far less jolly than Old Saint Nick Red Cape Society Agent Clemeny Louvel is used to chasing werewolves across London. But when she's reassigned to a special case just days before Christmas, she learns that she'll need more than a silver bullet to keep everyone on the nice list. Peppermint and Pentacles is a retelling of the Little Red Riding Hood fairy tale set in Melanie Karsak's bestselling steampunk universe.

What I thought
This is the third book in the Red Riding Hood Series. I love this steampunk retelling of Little Red Riding Hood! And I really love how you get them novella size pieces. I would not have thought I would but I like being able to pick one up and not have to put it down until I am done with it.

This story takes place on the 12 days leading up to Christmas. Clemeny who is used to taking down Werewolves is really out of her comfort zone in this one when she has to take down a creature she has never faced before.  Who is Clemeny's partner in this one… none other than Agent Hunter.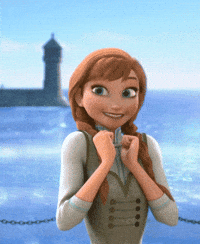 I mean even though these books are really short this has been such a slow burn romance and I am living for every minute of it.
We get some of Agent Hunters back story, which ends up adding a whole new level of complicated in Clemeny's mind regarding any possible relationship. Clemeny is all too aware of where she stands in the ranks of society, but Agent Hunter doesn't seem to care about any of it.
All in all, I love watching Clemeny grow as a character. Also, I think this world is amazing if you didn't know all of the author's steampunk books live in this world.
My Rating: /5
Follow me on other platforms:
Twitter | Instagram | Goodreads | Bloglovin | Facebook